O'Brien Car Repairs Waterford
A bit about us…
O'Brien Motors is a long established family business with a reputation built on trust and great customer service. We are very conveniently located near the centre of Waterford city.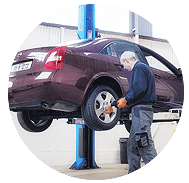 Car Service
You can avail of our car service to include oil & filter replacement, check condition of spark plugs and air filter, examine all brake pads, all lights checked, check all steering & suspension and free car wash on completion of service.
Used Cars for Sale – quality cars only
You can select from a range of quality used cars for sale from our current used cars list.
Pre NCT/DOE inspections
We take the worry out of your NCT test by offering a comprehensive pre-test check including lights, brakes, tyres, emissions, and steering.
Pre NCT/DOE Inspections
Brake Pads Replacements
Clutch Replacements
Timing Belts and Timing Chain
Exhausts Fitted
Starter Motor & Alternator Replacements
Window Regulators and all Electrical Work
Emission Testing
Headlight and Wheel Alignment
Shock and Steering Replacements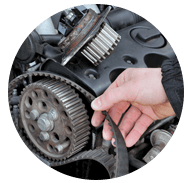 Timing Belts
It makes sense to have your timing belt checked regularly. The belt helps control the moving parts in your engine, including the crankshaft, camshaft and valves. It's made of a rubber-based compound and can deteriorate through general wear and tear. If your timing belt fails you may need to replace your whole engine. Your timing belt is a relatively small part but it's vital for a smooth-running engine.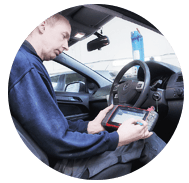 Vehicle Diagnostics
Modern vehicles are now fitted with computer systems that are linked to all parts of a car engine and can pin point the area that needs attention. We have specialist equipment that connects to your car and runs a scan to detect the fault which can then be repaired quickly and efficiently.
Crash Repairs
Most crash repairs involve bodywork repairs including beating out panels or replacing doors or panels which we would refer out to the specialists in this area. Also it can also work out best to replace the car particularly if you have not got comprehensive insurance cover and we always have a wide range of secondhand cars to choose from at very low prices.